Experience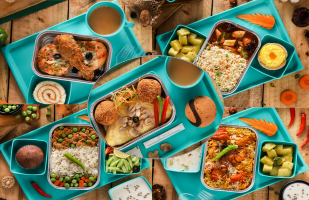 Different Menu Every Day
Bored of having the same meal on your flight every time? We understand that a meal no matter how good it was the first time, just doesn't taste the same after that. Hence SereneAir offers a different menu every day to pleasantly surprise its flyers on every flight. Each better than last.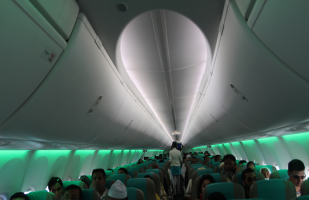 Sky Interior
SereneAir is pushing the boundaries of interior design to recapture the magic of a serene inflight experience. A spacious, comfortable look with soft LED lighting, thoughtfully balanced for leisure, work or rest. Known as the Boeing Sky Interior, it introduces new pivoting overhead bins which itself is a first for a Boeing narrow body aircraft, new sidewalls, new passenger service units, and LED mood lighting all combined to deliver an unprecedented inflight experience.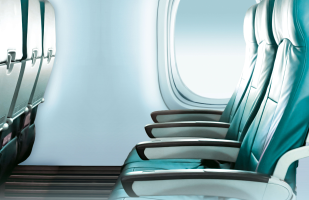 More Leg Space
If you've ever been on a plane, it's likely that you've come to the conclusion that one of the biggest contributors to a comfortable flight is how much space you have. At a time when seat sizes are shrinking more and more, it has become more challenging to find comfort at 30,000 feet, SereneAir offers its travellers a spacious and comfortable seat to ensure a sound journey.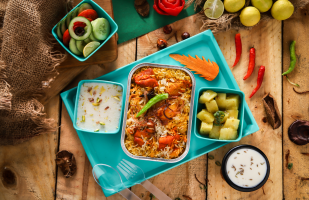 Full Meal On-board
Being a Pakistani service at heart, we fully understand that as hosts, not offering a full meal on board to our guests is against our culture and simply unacceptable. SereneAir ensures that every single passenger is treated to a fulfilling meal that combines all the right herbs and spices to make you want to travel with us again for the food alone.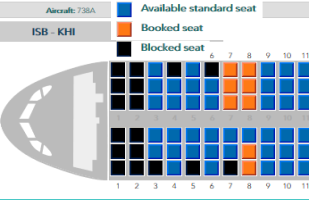 Preallocation of Seats
A "Pre-reserved Seat" option allows you to reserve your preferred seat(s) during the booking process. With SereneAir, you can experience a complete freedom of choice by opting for any seat you like.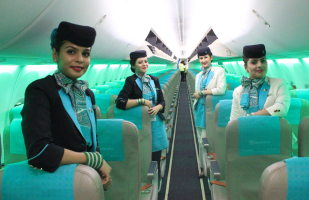 Caring & Courteous Cabin Crew
SereneAir boasts an enthusiastic and professional team of cabin crew. These people are the face of our company hence you can expect only the best from them. They are there to make your journey truly peaceful and comforting.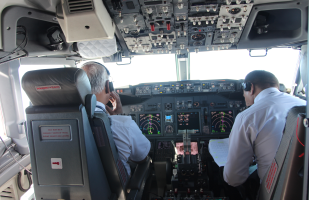 Boeing Trained Cockpit Crew
SereneAir fully understands the responsibilities that rest with a pilot at 30,000 feet. Hence it has handpicked the best of the best in the industry and trained them with Boeing themselves to deliver a safe and serene flying experience.